About Skeeter's Foundation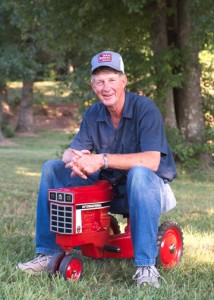 While in treatment, Skeeter participated in Duke University's clinical trials for lung cancer treatment knowing that it may not help him, but that it would help someone in the future. Skeeter's Foundation keeps his desire to help others a priority by raising money to give to other organizations engaged in the research, prevention and treatment of lung cancer as well to support those diagnosed with the disease and the families and friends of the patient.
Since September 2010, Skeeter's Foundation has given over $120,000 to such organizations. Thank you for all of your support!
More people in the United States die from lung cancer than from colon, breast, prostate and pancreatic cancers combined. The five-year survival rate for all stages of lung cancer combined is 15 percent. However, the survival rate is approximately 50 percent when localized.
Skeeter's Foundation is a 501(c)(3) public charity.